Corporate Incentive Travel
Finding quality, all-expenses paid corporate incentive travel options is now easier than ever. To view our corporate incentive travel options complete with corporate-direct discounted pricing click here…
Provide the big hitters with a prepaid golf/spa sales travel incentive to Miami, send the overachieving managers on a luxury travel package to New York City, treat your best customers to a long weekend in Las Vegas. Better yet, let them decide when and where they want to go.
A business travel incentive should cover all of the expenses and let the recipient decide what they want to do. In fact, studies have shown that people are most motivated when they can determine when, where, and with whom they can travel.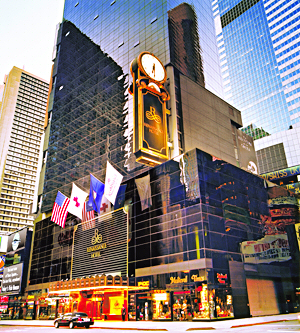 Make sure your next corporate travel promotion allows for the recipient to have the flexibility to choose when and where they want to go. Make sure that they can bring a guest.
Our business travel incentive packages allow the recipient to choose when, where, and with whom they can travel. All of the expenses are pre-paid; some include golf/spa options, rental cars, airfare, and more.
In addition to selling corporate incentive travel packages, we can help companies structure a corporate travel program. To view our corporate travel program offerings click here…
In putting together your corporate travel program, we will help you pick a theme and travel options that fit within your budget. We will help you communicate your corporate travel promotion by creating marketing collateral so your participants can see what they have the opportunity to earn.
A regional Southeast bank completed a sales travel incentive program in June 2006 using our Ritz-Carlton business travel incentive certificates. This sales travel incentive program turned their Consumer Lenders into overachievers. They had their best quarter ever! Corporate incentive travel works, the line of business doesn't matter. Everyone loves to travel.
Click on the links above to view our options in more detail. Contact us today to learn how we can build a corporate incentive travel promotion for you. It is risk-free, you only pay after the program works and the awards are delivered. With us, 100% of your money is spent on awards.
800-934-5474
E-Mail: info@IncentivesMarketplace.com