Online Points Based Incentive Programs
We have expertise in developing and operating non-monetary (no $ associated with the awards) incentive programs. Our patented methodology promotes personal goal setting in a way that is much more effective than cash or cash equivalents (gift cards, debit cards).
We�re affiliated with BI, the largest provider of such services to Fortune 200 companies (visit them online at www.BIworldwide.com).
Our focus here at Incentives Marketplace is on smaller organizations that wouldn�t otherwise have access to these effective BI solutions. One of the reasons for our success is that all programs are funded 100% from results. That is, our clients only pay for the incremental sales that we help them generate.
You only pay when you award points for activities that you deem worthy of awarding. You set the earnings criteria and amount of the award, we handle the rest. No more incentive program budgeting nightmares!
For the past 50 years BI has been improving the performance of people for companies worldwide. Through research and experience, BI has developed a patented methodology to gain and retain the focus of those people responsible for their client�s success. This patented methodology has proven to motivate and change behaviors; it is based on 3 guiding principals: Emotional Response, Goal Setting, and Continued Focus.

Ellicit an Emotional Response
We make an emotional connection with our patented non-monetary incentive programs methodology using the award media called AwardperQs. Participants use this award media, AwardperQs,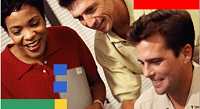 to redeem over 16,000 options. We are looking to strike a nerve, capture their attention, and gain their interest. Why so many options? Because everyone is different! Everyone has different interests and tastes; with 16,000 options we are sure to find that special award to truly motivate them.
We establish a guilt-free shopping experience free of monetary reference so the left side of the brain doesn�t take over (see Why Non-Monetary vs. Cash below for further explanation). We use brand named awards that participants wouldn�t normally buy for themselves. Our experience has taught us that this is more motivating and people will work harder to reach goals.
We want participants to say; �I want that.� They know deep down that they wouldn�t splurge on a Coach purse or a trip to The Masters using their own money. They couldn�t justify spending the money with all of their bills at home. But with our program they aren�t thinking about justifying their want, they are thinking; �How do I earn 21 points so I can go to The Masters.�

Personal Goal Setting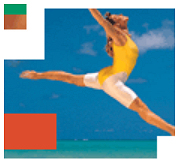 We know that people who set specific goals personal to them are much more like to succeed than those who do not. Our solution encourages people to set specific goals unique to their interests. �I want that� versus corporate goals.
It becomes their goal, they own it. It isn�t mandated down from above. We want participants to internalize the awards and imagine themselves with the awards. It starts by getting them to say �I want that�, then the logical progression is; �What do I have to do to earn 21 points?�
Our system allows participants the ability to build and set personal goals for awards that interest them. Let them choose what will motive them the most! Our system supports this and encourages this personal goal setting activity.

Continued Focus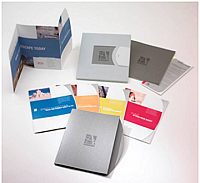 We continue to communicate throughout the term of the program to keep the incentive program in the forefront of the participant�s mind.
Award Albums are mailed to their homes (so the spouse and family see it) and usually end up in the family room for everyone to see. Family members will constantly remind the participant they are in an incentive program and to get earning NOW.
Sequels to this Award Album are mailed out three times a year to continue the focus. We build commercials customized to your program, a URL link can be e-mailed out on a regular basis as another reminder to keep on earning. Call us for a demo of our commercials we create.
In all there are 54 impressions made a year. The frequency and variety of our communications keep people interested and focused on your program. Focus on the program is constantly eroding; we have found lack of focus is the largest inhibitor to success. We take care of this for you.

Why Non-Monetary Awards versus Cash
People buy emotionally and justify it logically. We know that emotions drive behavior and participants become engaged when they make personal, emotional connections to the program and awards.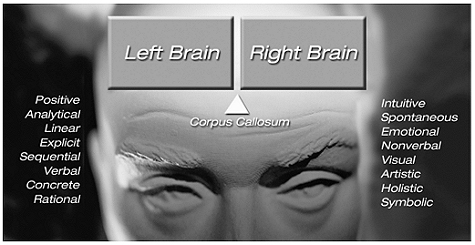 It is well known that the left side of the brain processes linear, logical and rational thoughts. Conversely, the right side of the brain is where we process emotions, images and intuition. Money is processed on the left side of the brain. There is no emotion unless the participant can make the shift of the money over to the right side of the brain and visualize purchasing something that triggers their emotions. Huge amounts of cash will do this; we have all imagined winning the lottery and what we would do with the windfall.
The problem is who has huge amounts of cash to throw around to get people motivated?
If cash worked so well then everyone would simply just pay more. The fact is it doesn�t. People become comfortable with their income and make a left brain logical decision that the extra money isn�t worth the extra effort.
Enter non-monetary awards. People imagine themselves enjoying/using the non-monetary awards. We try to make these awards items that they normally wouldn�t purchase themselves because we know the emotional connection will be stronger. Non-monetary awards have trophy value and bragging rights. People don�t run around the office bragging about their last paycheck, that wouldn�t be good office politics. People will brag about their new plasma big screen TV they just earned or the Hawaiian vacation they are planning.
Non-monetary awards will be remembered for a much longer time and you will be remembered longer for giving them. Every time the new TV set is turned on, the long lasting Hawaiian vacation memories, attending The Masters, etc. Cash awards and bonuses are often put into checking and soon forgotten, and so will you.

Participant Experience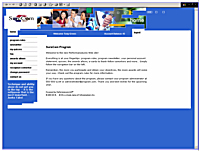 We will customize a self-managed web-based recognition system for your company to host your incentive program.
Participants will have the ability to view their accumulated points in their personal accounts, receive e-mail notices from your company administrator when points are deposited into their account, view earnings history, view over 16,000 awards, redeem their points for awards online, view program dates and rules, and send e-mail questions to the company administrator.
Allow us the chance to showcase our web-based recognition system, contact us today to schedule a demo. Nobody else in the industry has a solution as powerful and comprehensive as we do! 800-934-5474 or Info@IncentivesMarketplace.com.

Awards
With over 16,000 options available, nobody has the breadth and depth that we do. These options include:
| | |
| --- | --- |
| | Over 1,000 merchandise awards available throughout the year - online and in print in the Awards Album and follow up Sequels! |
| | Over 500 individual travel awards - travel packages, organized tours, special event packages, as well as flight and hotel certificates. |
| | Tickets to over 10,000 events - sporting events, concerts, theatre, and more! |
| | Auction web site updated daily with unique one-of-a-kind treasures - over 3,000 auctions a year! Bid using your points. |
| | . |
Self-Managed Administration
Our web-based solution makes it easy and cost-effective for you to implement, manage, and administer your rewards and recognition program yourself.
You will be able to perform the following tasks: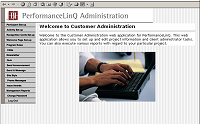 Recognize participant behaviors and award according to your metrics of success. You determine the award earning activity and how much to award.
Post dates, rules, earning criteria and an online newsletter.
Determine award payouts and issue awards directly to eligible participants. Access program reports including: enrollment, award recipient summary (how much for each person, for what activity), and total deposits by department/region/cost center.
In addition, you will be able to set up manager groups to allow access to multiple administrating parties. You will be able to add/inactivate participants, and send a message via e-mail to all or part of the participants whenever you want.

Easy Start-up, Begin in a Couple of Weeks
We will help you structure the incentive program for your audience leveraging our past experience in putting together hundreds of successful programs. We have turned over 157,000 people into overachievers in our programs!
We will build the web-based recognition system for you and assign an Account Manager to help you every step along the way.
You only incur costs when you award points, that�s it. There are no set-up fees, ongoing system usage fees, costs for the Award Albums, Account Management fees, etc.

We would like the ability to showcase our powerful offering. Contact us today at 800-934-5474, or Info@IncentivesMarketplace.com to schedule a demo.