Contact Information
Put our incentive experts to work for you! Contact us directly to learn the hottest gift ideas, what incentives really motivate, to order incentives, and how to put together an effective incentive program.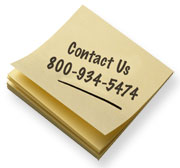 | | |
| --- | --- |
| Toll-Free: | 800-934-5474 |
| | |
| E-Mail: | info@IncentivesMarketplace.com |
| | |
| Fax: | 952-934-7245 |
| | |
| Location: | Incentives Marketplace, LLC |
| | 8929 Aztec Drive |
| | Eden Prairie, MN 55347 |
Do-it-Yourself Incentive Company
We are the "do-it-yourself" incentive company. Visit our online store to find the latest motivational products from over 150 of the industries finest incentive manufacturers. Look for ideas, compare prices, and order incentives at "Special Markets" pricing (manufacturer discount pricing for business use). We offer more than 2,600 premium incentives from leading brands that can be used in incentive programs, as business gifts, in sales promotions, or for recognition purposes.
In addition, Incentives Marketplace has incentive experts who design, develop and operate non-monetary incentive programs. Our patented methodology promotes personal goal setting in a way that is much more effective than cash or cash equivalents (gift cards, debit cards). We have helped over 157,000 people become overachievers; let us show you how we can turn your people into overachievers. To view more information on our incentive programs click here.

Our Partners
Incentive Manufacturers - Incentives Marketplace has direct relationships with the Special Markets divisions of over 150 incentive manufacturers. This ensures that our clients are able to purchase the hottest motivational products at the best pricing. The brands include: American Airlines, Bose, Canon, Godiva, Marriott, Movado, Panasonic and Sony to name a few. To view these motivational products click here.
BI Worldwide - With a track record going back more than 50 years, BI is a highly respected performance improvement company in the industry. Their creative and results-driven approach has earned them a reputation for the highest standards of performance and service. BI is recognized as "the leader" in developing innovative, non-monetary reward systems. Their patented incentive technology is employed by major Fortune 500 corporations globally. Incentives Marketplace is an Agent for BI, and we proudly offer their proven solutions that previously only the "big guys" could implement (visit them online at www.BIworldwide.com).
SalesForceXP - The magazine was developed in 2002 by a partnership of leading companies with a unique understanding of - and interest in - what it takes to methodically and measurably improves sales performance. Their mission is to be the leading resource of ideas, information and solutions for sales executives to help them improve performance. Incentives Marketplace leverages the expertise of the publishing team to deliver the right programs, with the right incentives, at the right time, to our customers. Many SalesForceXP articles are referenced on this web site, or visit them directly at www.SalesForceXP.com.

Mission Statement
Incentives Marketplace is a performance improvement company devoted to providing our clients a single source for high quality, affordable incentives designed to achieve their business goals. By partnering with BI Worldwide and Special Markets divisions of leading incentive manufacturers, we ensure our clients are buying only solid, proven incentives at the best possible price.